Why retirement income is better than total savings | Smart Association - Advocis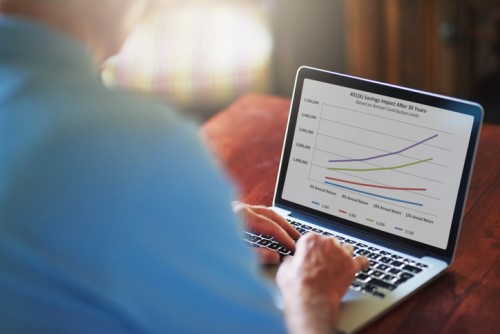 Sun Life Financial is shifting the focus of its retirement plans from total savings to desired income.
The firm calls its Target Income Plan a "next generation target date solution" and aims to improve members' plans by personalizing their investment experience to reflect a broad range of factors beyond just the traditional age and risk tolerance.
Mazen Shakeel, vice president of the market development for group retirement services, said that the role of the defined contribution (DC) plans has shifted over time.
In the past, he explained, it used to be supplemental plans to defined benefit plans and so the focus of the defined benefit plan was to deliver an income while the focus of the DC plan was to provide a source of supplemental savings.
Now, however, they are the primary vehicle for delivering retirement savings and people are going to be relying on that for their retirement income, which means the plans need redesigning.
Shakeel said that Sun Life wants its members to be engaged earlier in life so they can save at an appropriate level to deliver the income they want. He added that as people get closer to retirement, he encourages them to reach out to advisors to personalize their experience even more and fine-tune their income needs.
He said: "People haven't really had a lot of visibility to what income they can get from their DC plan.
If they were, they would probably save a lot more. People think in terms of, I've got $100,000 or $200,000 without having a clue about what kind of income that could generate.
"We think focusing on income will actually get them saving more and get them on track to higher levels of retirement income. The other thing we are trying to do is make it easy for members to understand the trade-offs between saving more, retiring earlier or later and achieving their target level of income.
"At the end of the day, you can't save 2%, retire at 55 and achieve a 70% income replacement, and the average member doesn't understand the connection between these factors. So we are trying to bring a greater level of transparency."
*This article is produced by Key Media, the content manager of the Advocis Newsletter. Any views and opinions stated in the article do not necessarily reflect those of Advocis