How Canadian investors can benefit from NAFTA deal | Smart Association - Advocis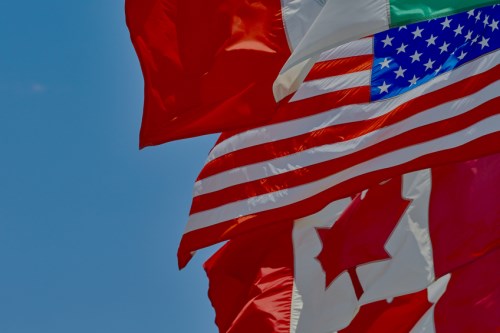 Canadian investors should be buoyed by the prospect of a NAFTA resolution – as long as they focus on fundamentals not media noise.
Karl Schamotta, director of global product and market strategy at Cambridge Global Payments, said the market uptick showed that the compromise between US and Mexico has increased confidence that a new deal can be struck.
He said it also proved the indexes are fading out President Trump's rhetoric and focusing on actual developments at the negotiating table, which includes the potential for some positive outcomes for Canada.
He said: "The Canadian export sector is in a pretty good position because it's really taken a beating for quite a prolonged period of time and investors have been very wary of investing into the sector because of all this trade war rhetoric.
"But if you look at the fundamentals, the US is pumping money into the economy at an unprecedented rate. They've cut taxes, increased fiscal spending and they're effectively putting money in the hands of consumers and businesses.
"So what that really means for most Canadian exporters is that they are looking at growth in their primary export market as opposed to what people have thought is really happening. By definition, the US is widening its trade deficit right now despite all the noise."
Schamotta expects the overall deal to contain modest changes and said he agrees that the agreement did need to be upgraded. Canada, he said, should be more concerned about another issue.
He said: "The one thing, of course, that Canada does need to worry about is probably closer to home and that's household leverage. There's far too much indebtedness in Canada and at some point the consumer that has been powering the Canadian economy will begin to slow spending and that is where the exposures are in the long run."
US stocks churned near all-time highs yesterday, while the S&P 500 clung to a record after opening above 2,900 for the first time as investors assessed the impact of the trade policies.
Schamotta said he's been beating the drum for a while now that tariff fearmongering was nothing but "big noise".
He said: "The reality is that given Trump's style he has a tendency to make a mountain out of a mole hill and the media has an even bigger tendency to do the same thing.
"There has been a lot of apocalyptic language around what is happening. The reality is that in every case the markets have increased repeatedly. After initially a very confrontational negotiation stance and a lot of noise in the media, the administration recognized bigger issues were at play and moved towards the middle ground.
"And so NAFTA by any other name is how everybody is joking about it now but we're not looking at a real redrawing of the agreement, we're looking at minor tweaks that will be blown out of proportions for political purposes."
*This article is produced by Key Media, the content manager of the Advocis Newsletter. Any views and opinions stated in the article do not necessarily reflect those of Advocis