Emerging Trends in Life Underwriting | Smart Association - Advocis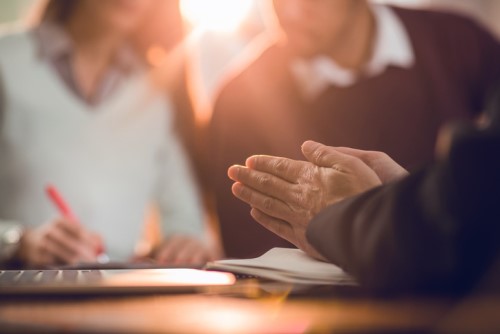 By Katarina Nikolic
There have been a number of changes in the insurance landscape in the recent past which present challenges for the consumer, advisor and underwriter. Last year, some carriers changed their position on marijuana usage by offering their clients non-smoker rates. There have also been recent legislative changes regarding genetic testing that impact life insurers. Plus, there's been a trend towards reducing underwriting requirements and the increased use of big data to support models to guard protective value and improve the customer experience related to underwriting cycle times.
With the shift in underwriting guidelines for marijuana users, a number of insurers have changed their position and now offer non-smoker rates to the occasional marijuana smoker. It is important to note that guidelines by insurance carrier vary. With the pending legalisation of marijuana by the government, underwriters will be required to adapt their adjudication and stay abreast of these changes.
Also, while there is some controversy about the mortality impact of the occasional marijuana smoker, the bigger issue to navigate is the different forms of marijuana available and measuring the quantity of the various subtypes. Given the many different forms of marijuana (i.e. vaporizers, oils and ingestibles, etc.), an underwriter needs to be able to quantify not only the dosage but the strength of the substance involved. Although a number of carriers now offer non-smoker rates to the occasional marijuana user who does not smoke or combine tobacco or nicotine products, this still remains a challenge. The competitive marketplace has driven a number of these changes however their long term impact is still not known. Even with studies supporting these underwriting changes, there may be trade-offs including possible price increases, unexpected mortality results and a fundamental shift in the type of applicants insurance carriers target.
Medical marijuana which has been used for some time has seen an increased uptake due to a lax in rigour around obtaining a license. Entrepreneurs are cropping up everywhere and are opening up companies to manufacture and distribute marijuana based products. Going forward, it is probable that regulatory scrutiny and oversight will require these firms to comply with a stronger risk governance framework in order to stay in business, thereby consolidating a number of smaller shops. Today, there are a number of conditions where medical marijuana is prescribed to alleviate symptoms of chronic disease, treatment relief and overall comorbidities. Furthermore, this change has transcended into big pharma. Many pharmaceutical companies now cover marijuana and employee benefit carriers are now considering paying for coverage up to certain amounts, if substantiated and warranted.
Bill S-201 came into legislation in the spring of 2017. This law prohibits insurance carriers from asking about, using or acting on any genetic test results. Personal fines would apply without indemnity to individuals who are not in compliance. Some carriers allow applicants to voluntarily submit the results of their genetic test, if it can have a positive outcome in the decision making process by signing a voluntary disclosure form. However, unlike the US, Canada still has a much more disciplined approach to true genetic testing which originates from the client's physician. There are a number of criteria that need to be met in order for an individual to undergo genetic testing for all pathologies. Results are then screened and managed by the physician including education, guidance and impact to the patient.
With the mapping of the Human Genome in 2001, there has been an increased focus on adapting genetic testing results into medical studies, pharmaceutical trials, pharmacogenetics and mortality expectations in order to better understand the impact on society. Privately, genetic testing is available in Canada but not to the extent that it is in the United States. A number of start-up firms offer screening through saliva testing in order to market to the consumer and provide them with an insight into their genetic make-up and predictions of their possible outcomes. Independent medical firms rely on the accuracy of serum testing to manage a patient's risk profile of inheriting a particular disease or disorder.
While insurance carriers do not collect genetic testing information, general population data is available for consumption. As we see advances in medical technology and treatment, it is conceivable that data can help support pricing and product design to benefit both consumers and insurers. However, until the impact is widely understood and incorporated into the medical community, underwriters and actuaries may still be faced with anti-selection and the potential uncertainty of morbidity and mortality results for the products they offer.
As we continue to move to more digitized self-serve consumer transactions, carriers are focusing on point of sale and call to action strategies for specific product offerings. Although several insurers are streamlining their applications and medical questions, there is also an increased uptake and directive to create digital onboarding through e-applications to reduce data entry and accepting applications that are not in good order. As a by-product to their digitization strategy, carriers are increasingly leveraging their internal underwriting rules engines or acquiring systems to help support auto-underwriting capabilities. These rules engines are designed to gather structured, more reflexive and accurate data compared to traditional applications or other medical forms. The goal is to channel consumers into a straight through process resulting in an immediate underwriting decision or which guides them through a different path based on their disclosures. As a result, we are seeing a number of carriers reduce their underwriting requirements. This is in part due to the competitive landscape driven by the independent advisor channel in order to support a reduced cycle time and overall consumer experience. Although e-applications can be adapted to both the end consumer and advisor channels, there is still a lack of apptivity in the marketplace. Even though there's been an increase in the last year, studies still show that independent advisors only use these applications up to 20% of the time. There are exceptions though based on the carrier, product offering and channel in which they are being used.
Insurers hope that in the long run, they will be able to serve customers more expediently by building more accurate underwriting and pricing models, particularly in the underserved mid-market where many Canadians still do not have adequate insurance coverage. The other consideration to test is the current distribution models that are currently in play in Canada. Over the last several years, there has been a rise in number of aggregators which compare insurance quotes and create lead generation which drive sales in for both the direct-to-consumer and advisor distribution channels. Although these firms have been in existence for some time, there still hasn't been a drastic shift in how insurance is sold….not yet. The independent advisor is still a key partner, particularly in the large case market. Their efforts and financial planning expertise cannot be underestimated when it comes to serving their client's needs. In this market, insurers need to provide a more "tailored" service to support advisors if they want to retain this segment and provide service models that meet the needs of high net worth individuals. So, as the industry continues its digital evolution, you will be sure to see changes including morphed or hybrid distribution channels. Regardless, it is clear that some of the traditional ways insurance is sold will remain for those that want to serve them.
Although the insurance industry has seen a number of progressive changes over the past few years, traditional ways of purchasing insurance haven't changed much. Having said that, technology is changing these traditional business models including how insurance carriers, clients and advisors choose to transact when purchasing insurance. Insurance carriers will need to be nimble in their decision and execution processes, invest more than they ever have in technology and build teams with broader skills in order to adapt and analyse new forms of data and navigate the regulatory landscape. This will mean that both advisors and insurers will need to be laser focused on their target markets and how they choose to serve them.
Katarina Nikolic, FALU is the vice president and chief corporate underwriter of BMO Insurance